Secret Life of Metals@Model.HeadlineSize>
Metals have played an important role in building civilizations since people learned how to manipulate ore into tools and weapons. When we think of metals, we think of a heavy inanimate material like a rock or a beam in a building. However, metals have a dynamic crystalline structure at the atomic scale. It looks alive and exciting. Join us to explore the unique things metals can do!
Middle School Camp@Model.HeadlineSize>
Open to students currently in 6th through 8th grades.
Commuter ONLY@Model.HeadlineSize>
Omaha, Nebraska@Model.HeadlineSize>
Experience the Creighton University campus.
July 17 - 19, 2023@Model.HeadlineSize>
Explore
Interesting aspects of inorganic chemistry
Chemistry experiments of supersaturation, properties of solids, equilibrium, oxidation states, radioactivity, etc.
Learn about STEM opportunities in the field of chemistry
Investigate
Chemistry lab techniques
Chemical reactions
Advanced themes, such as the reactivity of a polyoxometalate in solution or the precipitation of a lanthanide extended structure
Enjoy
Enjoy the college experience on Creighton's campus
Meet new friends from the metropolitan area
Learn about STEM career paths in chemistry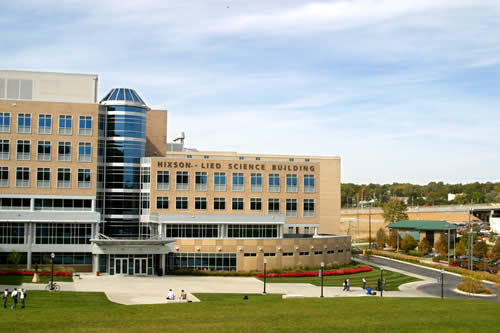 Creighton University is a private university in Omaha, NE that was founded in 1878. The campus is located just outside of Omaha's downtown business district and enrolls a little more than 8,000 graduate and undergraduate students.
This in person camp is hosted by Dr. Eric Villa, Associate Professor from the Department of Chemistry. Students will be exposed to scientific work being done in laboratories, especially with inorganic chemistry and will apply critical thinking skills to multiple science experiments.
Camp takes place at the Hixson-Lied Science Building.
***Creighton University takes the health and safety of the campus community very seriously and camp staff will monitor and follow CDC guidelines in collaboration with university and governmental partners.***
Use your summer to discover!
COOKIE USAGE:
The University of Nebraska System uses cookies to give you the best online experience. By clicking "I Agree" and/or continuing to use this website without adjusting your browser settings, you accept the use of cookies.