Young Nebraska Scientists High School Researchers@headingTag>
Gain paid summer experiences in the labs of Nebraska scientist-educators. Mainly for high-school juniors and seniors, these jobs are typically part-time (<40 hours per week). YNS accepts "HSR" applications in early spring for a limited number of available positions. After the hosts make selections, YNS notifies the successful applicants (usually in April); work generally begins in early June and ends in early August. The student researcher and the faculty member decide the schedule, location, etc.
Being a YNS HSR is an excellent way to learn valuable new skills--such as coding--and extend your capabilities (sharing your work via research poster or other science communication is one expectation at the end of the summer). Plus, you'll gain a mentor and join the team of a real scientific project – wonderful for your college applications and/or resume.
Share This Opportunity Today!
Emergent Quantum Materials and Technologies (EQUATE) @headingTag>
(funding through NSF EPSCoR Track-1 grant via Nebraska EPSCoR)
Quantum Materials, Nanoscience, Chemistry (University of Nebraska - Lincoln)@Model.HeadlineSize>
EQUATE will advance knowledge on topics related to quantum materials, technologies, and computation. These new technologies will revolutionize fields such as information technology, medicine, metrology, and cryptography, with an impact on security areas such as defense and banking. High school researchers will use their scientific skills to create a wide range of new materials that can revolutionize quantum computing. Students will learn to grow and characterize new materials according to their structure, transport, and magnetic properties. Other high school researchers will build and use new technologies such as Nitrogen Vacancy (NV) microscopy to find better ways to characterize materials or determine new applications such as non-invasive detection of neuron activity in animals. This is an exciting field with numerous projects and applications. Use this opportunity to find your place in the quantum revolution!
Additional High School Research Opportunities@headingTag>
funding through NSF projects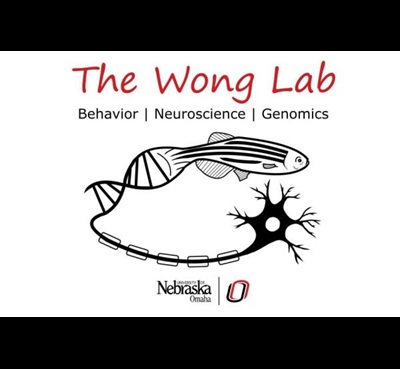 Dr. Ryan Wong, Biology (University of Nebraska - Omaha)@Model.HeadlineSize>
Animals encounter many challenges and their continued survival often relies on their ability to learn and remember these interactions. A variety of factors ranging from personality type, learning environment, stress, to genetics can influence cognitive capabilities (e.g. learning and memory). However, there is only a limited understanding of how these factors interact to contribute to differences in learning and memory between individuals. Overall, our NSF-funded project seeks to understand how an animal's personality type constrains learning and memory capabilities and the underlying neurobiological and genetic mechanisms. We are looking for Young Nebraska Scientists to assist in conducting experiments aimed to investigate what external factors influence learning and memory. It will involve learning how to design and implement computer-assisted cognition assays and analyses using zebrafish.
High School Research: Announcements & Key Dates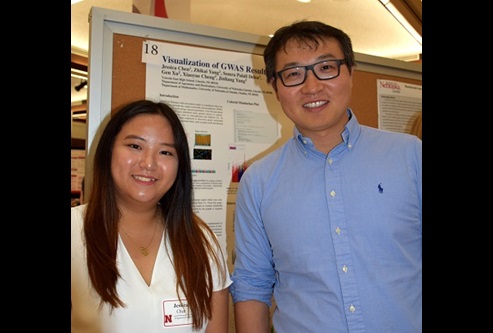 "I liked being able to be part of an actual research lab and that the people in the lab didn't treat me like a high school student, or like I was inferior or didn't understand. They treated me like I was part of the lab and deserved to be there."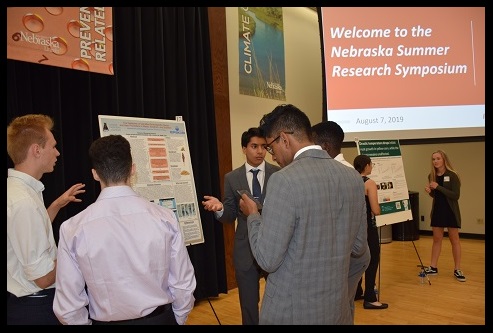 "Doing something with your own hands is the magical part, especially as a high schooler in a college lab. This expereince showed me how STEM can be applied, not necessarily in the classroom environment, but by solving real world practical problems and making an impact."
COOKIE USAGE:
The University of Nebraska System uses cookies to give you the best online experience. By clicking "I Agree" and/or continuing to use this website without adjusting your browser settings, you accept the use of cookies.