Pizza, The Rise of the Dough!@Model.HeadlineSize>
Dust off your light saber pizza cutters and get your movie quotes ready. Students will learn about dough from farm to table through hands-on activities in the Food Innovation Center on the Nebraska Innovation Campus. Come discover all the incredible science behind food production. Science never tasted so good!
Students entering 6th - 10th Grades@Model.HeadlineSize>
Commuter ONLY@Model.HeadlineSize>
Lincoln, Nebraska@Model.HeadlineSize>
July 21, 2023@Model.HeadlineSize>
Register by July 13th!
Explore
learn about wheat and flour production
find out how different formulations affect pizza crust
Investigate
experience the chemistry of dough
learn about the quality and safety of baked goods
Enjoy
hands-on activities in university laboratories
making new friends
taste testing pizza!
Nebraska Innovation Campus@headingTag>
University of Nebraska - Lincoln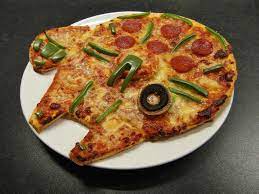 The Food Innovation Center @Model.HeadlineSize>
The Food Innovation Center is a 178,000 square foot complex serving private/public partnerships. The center provides world-class facilities for the University of Nebraska–Lincoln Food Science and Technology Department and private companies in leased space. It features wet/dry lab research space, food grade/non-food grade pilot plant space, a state-of-the-art distance education classroom and office space. The UNL Department of Food Science and Technology has experts in the areas of food safety, health, and nutrition.
Leading this exciting new camp are Dr. Jayne Stratton and Dr. Andreia Bianchini. Dr. Stratton and Dr. Bianchini have led numerous workshops on all topics related to food safety and microbiology, from Better Processing Control School and Food Microbiology workshops to training middle and high school educators on food science curricula.
COOKIE USAGE:
The University of Nebraska System uses cookies to give you the best online experience. By clicking "I Agree" and/or continuing to use this website without adjusting your browser settings, you accept the use of cookies.