Discovering Food Science: Exploring Dairy Products the Milky Way@Model.HeadlineSize>
The goal of this summer camp is to give high school students (Grades 8-12) the opportunity to learn about food science while experiencing authentic, hands-on learning activities. Students will follow the production and processing chains for dairy products throughout the continuum from field to table learning how science, technology, engineering, and math (STEM) are intertwined to transform raw agricultural commodities into food products that are consumed daily.
High School Camp@Model.HeadlineSize>
Open to students currently in 8th through 11th grades.
Residential@Model.HeadlineSize>
Stay and dine in campus housing.
Lincoln, Nebraska@Model.HeadlineSize>
Experience the new food science facilities on Nebraska Innovation Campus.
June 14-16, 2023@Model.HeadlineSize>
Explore
Apply scientific methods to explore complex topics in food manufacturing.
Learn about research in areas of food for health, safety, quality, processing and beyond.
Find out about how work here at UNL could revolutionize the food industry.
Investigate
Evaluate safety of milk using standard methods to detect microbial contamination and antibiotics.
Learn to evaluate different formulations for ice cream, cheese, and yogurt.
Use laboratory methods to assess foods based on their potential health impacts.
Enjoy
Experience the state-of-the-art food processing facilities at UNL.
Tour the dairy farm and processing facility on UNL's East Campus.
Learn how to make ice cream, cheese, and yogurt in the small batch production facilities on the Nebraska Innovation Campus.
Nebraska Innovation Campus@headingTag>
University of Nebraska - Lincoln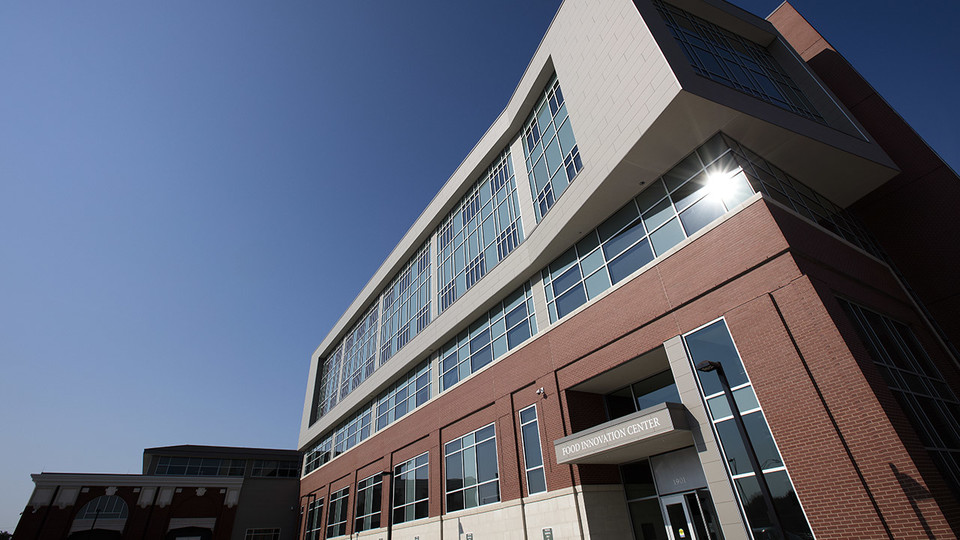 Food Innovation Center@Model.HeadlineSize>
The Food Innovation Center is a 178,000 square foot complex serving private/public partnerships. The center provides world-class facilities for the University of Nebraska–Lincoln Food Science and Technology Department and private companies in leased space. It features wet/dry lab research space, food grade/non-food grade pilot plant space, a state-of-the-art distance education classroom and office space. The UNL Department of Food Science and Technology has experts in the areas of food safety, health, and nutrition.
Leading this exciting new camp are Dr. Jayne Stratton and Dr. Andreia Bianchini. Dr. Stratton and Dr. Bianchini have led numerous workshops on all topics related to food safety and microbiology, from Better Processing Control School and Food Microbiology workshops to training middle and high school educators on food science curricula.
Use your summer to discover!
COOKIE USAGE:
The University of Nebraska System uses cookies to give you the best online experience. By clicking "I Agree" and/or continuing to use this website without adjusting your browser settings, you accept the use of cookies.