Biodiversity: Field Science@Model.HeadlineSize>
Learn about Western Nebraska's high plains ecosystem by investigating the biodiversity of plants, animals, and insects found at Cedar Point Biological Station. Students will learn a variety of field biology techniques and work closely some of UNL's best researchers and teachers.
High School Camp@Model.HeadlineSize>
Open to students currently in 9th through 11th grades.
Residential@Model.HeadlineSize>
Stay and dine at Cedar Point Biological Station.
Ogallala, Nebraska@Model.HeadlineSize>
June 18 - 24, 2023@Model.HeadlineSize>
Explore
Measure insect diversity and abundance while contributing to a citizen science project.
Observe social behaviors of prairie dog and burrowing owl populations.
Experience 30 million years of geologic history.
Investigate
Investigate insect interactions both in the field and at the "Spider Lab" using zebra jumping spiders.
Create ethograms to inform time-energy budgets and to predict duration and types of behaviors expected between individuals.
Identify plant and animal species in aquatic ecosystems.
Enjoy
Experience the beauty of Western Nebraska's tall grass prairies.
Enjoy down time with new friends during evening activities.
Cedar Point Biological Station@headingTag>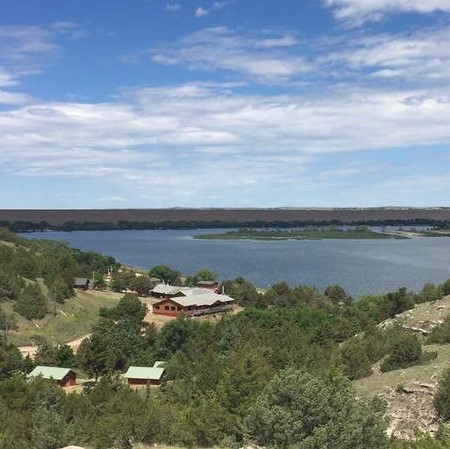 Cedar Point Biological Station (CPBS) is a 900 acre field research and teaching facility located in western Nebraska, near the town of Ogallala and several miles east of Lake McConaughy. It is in the heart of the western high plains near the juncture of tall grass and short grass prairie and on the southern edge of the Sandhills. There are a large variety of habitats close to the station which are the home to a diverse assemblage of plant and animal species. CPBS has comfortable housing and dining facilities, an air conditioned library and two classrooms. CPBS is owned by the University of Nebraska-Lincoln and administered through the School of Biological Sciences and the College of Arts and Sciences. CPBS has been in continuous operation since 1975.
Dr. William Glider, Professor of Practice in the School of Biological Sciences at UNL, has hosted this camp since 2013.
COOKIE USAGE:
The University of Nebraska System uses cookies to give you the best online experience. By clicking "I Agree" and/or continuing to use this website without adjusting your browser settings, you accept the use of cookies.